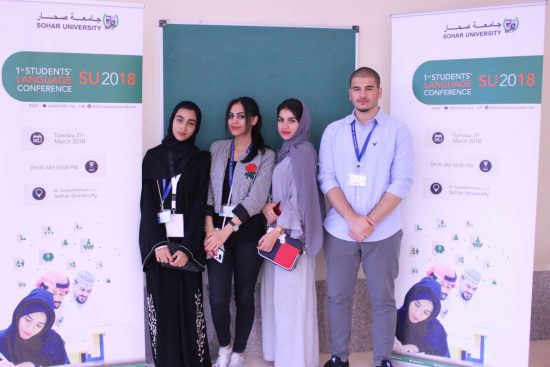 Foundation Students Participate in Language Conference
Posted by

Date

April 5, 2018
ODC Foundation students participated in Sohar University's 1st Students language Conference themed "From the Classroom to the Real World" held recently.
The conference was aimed at providing a platform for students from higher educational institutions to engage in and exchange, share and update their knowledge and skills in the field of language studies.
The ODC group presentation titled "Our Experiences with the Global Lingua Franca" highlighted their experiences of language learning at the foundation level, their introduction to ESP and subsequent initiation into Dentistry.
The presentation was highly appreciated; Dr Sindhu Harish Asst. Professor in Applied Linguistics at Sohar University commented "We were very proud to have ODC Students in our Language Conference. Your students' high level of communicative competence is exemplary. I thank ODC for helping us make the conference a great success."
ODC students regularly participate in local and international conferences, with great success.