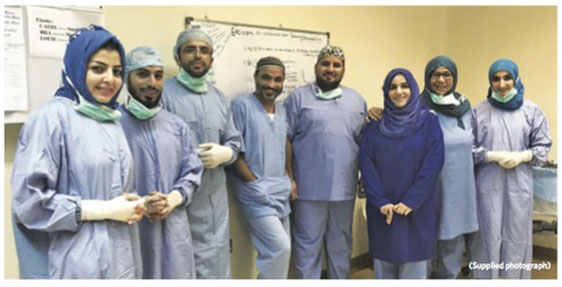 ODC Alumni help remove rare skull tumour from patient
Posted by

Date

March 21, 2018
An Omani team comprising oral, maxillofacial, ear, nose and throat, and head and neck surgeons at the Al Nahdha Hospital removed a rare tumour from a patient's skull recently. The tumour was found at the bottom of the temporal skull and adherent to the opening of the bottom of the Foramen Ovale (Skull).
The tumour was removed with the help of an endoscope.
The team comprised, Dr Salima al Shaibaniya, first consultant of ENT surgery, Dr Ahmed al Hashmi, first consultant of oral and maxillofacial surgery, Dr Faisal al Kalbani, Dr Noor al Saadi, Dr Fatima al Yarubi, Dr Hamood al Maslahi and Dr Abdullah al Bakri. The patient was referred to the Al Nahdha Hospital due to constant pain on the right side of the head and face and was unable to open his mouth.