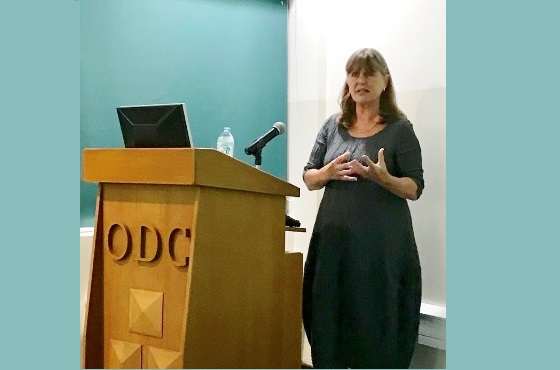 Oman Dental Society & Oman Dental College Hold Joint Lecture
Posted by

Date

May 1, 2018
As a part of its commitment to Oman Dental Society's (ODS) ongoing "myCME" (Continuing Professional Development) activities for the dental profession, Oman Dental College (ODC) joined with ODS to run a successful evening lecture on Dental Trauma for local dental practitioners recently.
ODC hosted the event in the College and 28 delegates listened to Professor Gill Jones, Consulting Adviser to ODC talk about "Trips, Topples, Trauma and Tips – the management of trauma to permanent incisors."
Trauma to anterior permanent teeth is very prevalent in Oman and so the initial immediate patient assessment and treatment is very important to enable patients to have the best outcome. The content of the lecture included a review of the different types of dental trauma and the initial management.
ODC is delighted to be further establishing these important links between ODC and ODS and a number of ODC staff will be delivering talks in future months on a variety of topics.