THE FIRST & ONLY DENTAL SCHOOL IN THE SULTANATE OF OMAN
SIGN UP NOW
Join our Continuing Professional Development (CPD) activities and workshops
Thank you for your interest in CPD activities at ODC. Please fill the fields below:
News
WE SPREAD THE GOOD NEWS WHEREVER WE GO
ODC EVENTS
Greetings ODC family! Winter is here! It's a great time to get outside and experience the sights, sounds, and smells of those sunny days...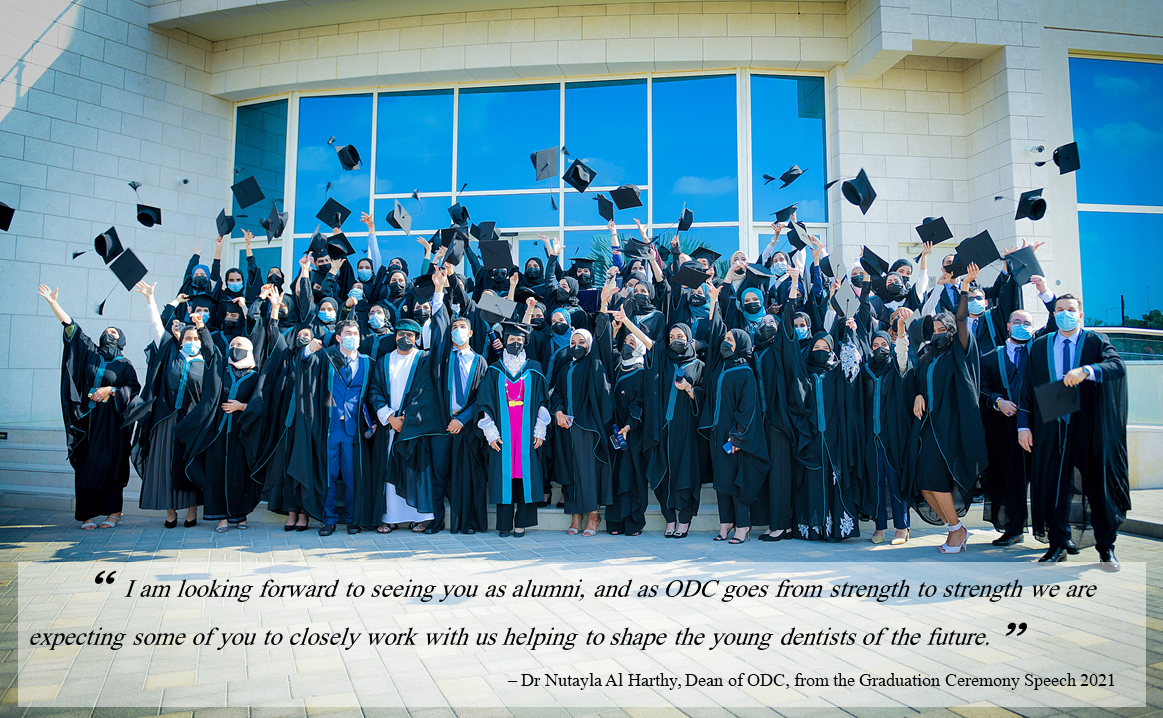 "I am very happy that I joined ODC, and every day I feel more at home here. I know that in case of difficulties I could turn to the Student Affairs team and they will do their best to help me"

Lida Fakiri (Iraq)
Foundation (2021-22)
"My time in this college has been amazing especially with my classmates. The dentistry program has international students from all over the world that gives you different perspectives and exposure"

Ahmed Ayad (Iraq)
BDS IV (2021-22)
"Studying abroad can be pretty thrilling, especially in these times of the pandemic. But, here at ODC, they take good care of their international students and now I feel completely at home here."

Samera Alkharsah (Syria)
BDS I (2021-22)
" I will always be extremely grateful to my clinical supervisors at Oman Dental College for helping me become the person I am today, through inspiring me, motivating me, and always encouraging me to aim higher"

Dr Fatima Al Mukhtar (United Kingdom)
Alumni