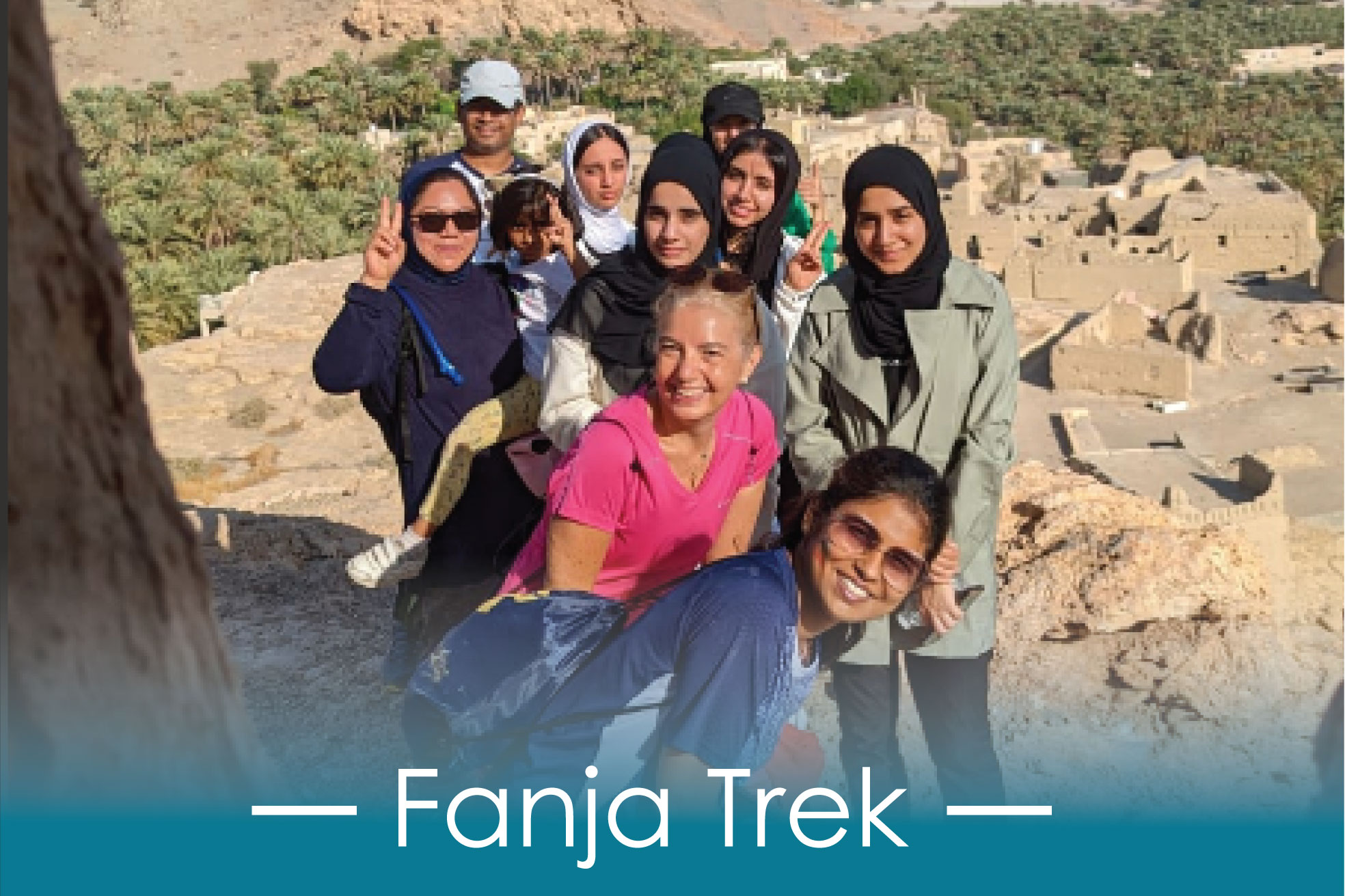 Fanja Village
Posted by

Date

November 18, 2022
Dear ODC trekkers!
Fanja village, a 30-minute drive from Muscat and widely regarded as the Sultanate's most photogenic locale, is our next stop. You'll feel as though you've entered a time machine as you make your way up to the village and again as you pass through the old wooden doors of the village gate. You'll come across entire blocks of abandoned mud shacks, and if you're feeling adventurous, you can even peek inside to get a feel for how people once lived there. If time permits, we'll hike even higher, to a vantage point on the mountain that looks out over the wadi and the rest of Fanja, where you can see even more ruins and imagine that the residents of those homes had breathtaking panoramas right outside their windows. We'll also take a look at the cannons that once guarded the village from outsiders in the wadi. Against invading armies, these cannons unleashed a barrage of projectiles, and the legend has it that they occasionally still do so.
Are you enthusiastic enough for this trip? Pack your backpack and water bottle, because on the 18th November we'll be going on a hike you won't soon forget.
When: Friday 18 November 2022
Meeting Point: Oman Oil Service Station - Burj Al Sahwa (https://goo.gl/maps/HmzBaSok5wbCkhzPA)
Meeting Time: 6:00 AM SHARP
To register: https://forms.office.com/r/vvG1PyCS87
On.. On.. ODC Trekkers!